Regular price
R 44.99 ZAR
Regular price
Sale price
R 44.99 ZAR
Unit price
per
Sale
Sold out
The Future Of Posture Correction  
What are the chances you're reading this from your handheld device, engaging in the serious but harmful position "screen slouch"?
Stand a little taller and with confidence wearing the world's smartest posture corrector that vibrates when you slouch.
Innovative Design
When your body takes an incorrect posture, a gentle vibrating alert is automatically triggered to remind you to sit or stand up straight. So you will never be caught slouching again!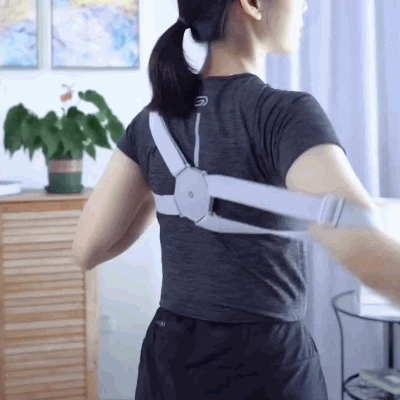 Benefits And Features
Intelligent Sensor - When your back bends over 25 degrees, our Smart Posture Trainer senses that and immediately activates a vibrating alert to remind you to adjust your posture. Your back and shoulder muscles will start to adapt and build muscle memory for the right posture.
One Size Fits All - The non-restricting design fits both men and women of all ages (7 years old and above)
Invisible Under Clothing -  The Smart Posture Trainer was designed to be light and easy to wear, and most importantly, easily concealed under your clothes. Whether you are at work, school, shopping or with your friends or your date, no one will notice that you are wearing a posture brace under your clothes.
How It Helps You
Reduce Back Pain - Bad posture left unchecked can cause pain, lethargy, and even lead to nerve damage. Our back brace, coupled with physical therapy, aids in the treatment of back pain.
More Confidence - Your posture affects how you see yourself, as well as how others see you. Good posture is immediately recognized for confidence as you walk into any room.
Increase Energy Levels - Studies have found that simply altering body posture to a more upright position can improve mood and energy levels.
Less Muscle Tension - Slouching increases tightness of the muscles in your shoulders, neck, and back. Proper posture will naturally relieve tension.
Package Includes
1 X Smart Posture Corrector 
View full details